Project Review

Asset Management Operations Review

Audits and evaluations provide a systematic and analytical means of identifying those changes that are essential to improving the effectiveness, efficiency and return on investment of an organisation's engineering function.

Tender Support and Strategic Asset Management

Understanding today's challenges in developing strategic asset management, whilst meeting tender deadlines for Melbourne's comprehensive rail network service delivery.

Monorail Malaysia - Master Operating and Maintenance Plan

By providing the framework for operational, maintainability, safety and regulatory requirements Monorail Malaysia begins revenue service operations on time.

Mentoring and Team Development

Understanding today's challenges in managing a maintenance workforce to achieve productivity and retain knowledge and skills.

Water Demineralisation Plant Asset Management Strategy

Applying a systematic approach and attention to detail deliver the Asset Management Strategy and Maintenance Plans for a critical water demineralisation plant.

Melbourne X'Trapolis - Technical Documentation

State-of-the-art electronic manual provides up-to-date information, ensuring accurate guidance to operation and maintenance issues.

Data Centre Asset Management

Maximising asset availability, performance and condition for minimum maintenance costs, can be achieved through the application of Reliability and Maintainability Engineering.

Maintenance Business Implementation Plan

Clear and concise responsibilities and implementation strategies for a new comprehensive train maintenance operation is a key success factor.

Reliability Demonstration and Growth Programme

Providing support to the test and evaluation programme to ensure that the pre production test vehicles delivered targeted reliability and performance improvement.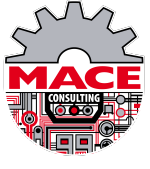 Providing Solutions and Support for:
Asset Management Strategy
Reliability and Maintainability Analysis
Download MACE Profile
Download MACE Reference Projects